Parts washers catalog
ROTOR LINE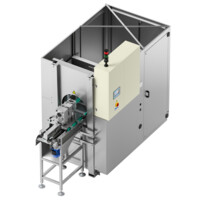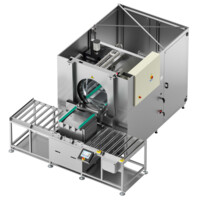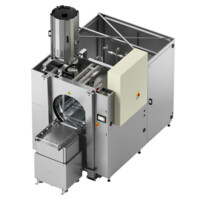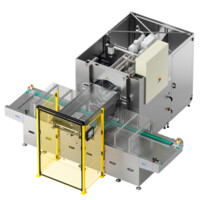 models
| | | | |
| --- | --- | --- | --- |
| | Area di lavaggio | Portata di carico | Serbatoi |
| XS | 22 x 37 H 20 cm | 30 Kg | 280 lt / 280 lt |
| S | 30 x 45 H 30 cm | 50 Kg | 500 lt / 500 lt |
| M | 50 x 75 H 30 cm | 80 Kg | 900 lt / 900 lt |
| L | 75 x 100 H 75 cm | 100 Kg | 1400 lt / 1400 lt |
ROTOR 2B
Automatic spray and hydrokinetic immersion parts washer with rotation on horizontal axis, with double tank
Rotor is the optimal system for the spray and hydrokinetic immersion washing for baskets containing parts.
Basket is entered manually or automatically in the basket-holder drum according to the machine configuration.It is possible to set the basket rotation speed and the operation type: full or oscillating rotation.
Hot-air drying is included in the standard model. It is possible to increase it by a vacuum drying.
In this configuration, parts washers have two separate tanks and carry out both washing and rinsing.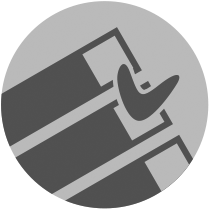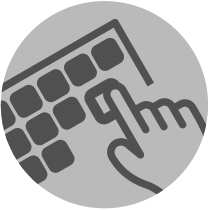 Controls
PLC with color Touch Screen
Industry 4.0 option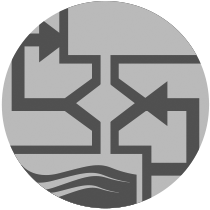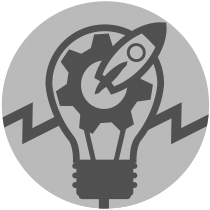 Areas of application
Mechanical engineering, chip removal, foundries, moulding
Surface treatment, pre-painting, paint stripping
Aeronautical / Space Industry
Electronic
Chemical, Pharmaceutical, Medical, Cosmetic, Food
supply voltage
400V 3 PH +N +T 50 HZ
Rotor parts washers are used for small and medium-sized parts washing when the parts features and the washing requirements demand a washing immersed in full water.
Parts are placed in a rectangular basket in stainless steel net that operators insert into the washing chamber where all treatment phases are performed. The automatic process starts after the watertight closing of the front pneumatic door.
A gear motor slowly turns the basket during the washing through a touchscreen switchboard that enables the speed and rotation mode settings: in continuous or tilting mode.
All working phases can be easily set in each of the 16 programs: spray washing, immersed in water washing, compressed air blowing, and hot drying.
The parts washer can be designed thanks to many accessories available in order to wash highly difficult parts: by intermediate or final rinsing cycles, and vacuum drying or by ultrasonic emitters for a better detergent effect.
For a high productivity the machine can be supplied with a front roller conveyor for manual handling or automatic motorized loader of baskets. The Rotor versatility can make these parts washers an essential part in the robotic isles with parts loading and unloading directly from anthropomorphic robots.
What is included in each ROTOR 2B
Rear Section machine total access through three doors (on the righthand side, lefthand side and at the back) in order to facilitate maintenance operations
Pneumatic opening and closure of the hatch with 4 cylinders
Hot air drying with side channel blower and heating elements
ISO pneumatic cylinders and "fall-proof" pneumatic safety valves
Siemens® electric power parts
7" color touchscreen display for settings and programs
Box filter made up of 6 Aisi 304 SS vertical filters for pre-filtration of the liquid flowing back into the tank
Aisi 304 stainless steel filter in pump intake
Structure and sheet metal in contact with liquid in Aisi 304 stainless steel
Minimum level switch
Pressure gauge for control of pressure delivered
Safety limit switch on door opening
Gearmotor for variable basket rotation speed controlled by inverter
Aisi 304 stainless steel electric pump with special seals
Weekly programming to start heating and deoiler (if installed)
IP65 electrical system, management via PLC touchscreen (DGT V4)
Adjustment via software of the basket rocking limit angle, analogue reading of angulation 0/360°
Heating of the liquid with stainless steel electric heating element
Internal welding bleaching
Compressed air blower solenoid valve
Stainless steel bottom section load-bearing structure
Aisi 304 stainless steel washing pipelines with professional stainless steel flat nozzles
Drain valves for emptying tanks
Manual water filling valve
Aisi 304 stainless steel drip tray
What can be added as an accessory
Maximum liquid level control
Demineralizer with mixed resins and conductivity meter
Vacuum drying
Loading/unloading area photocell barrier system
Centrifugal steam condenser S
Automatic liquid detergent dispenser
External pneumatic oil separator
Bag filter in stainless steel
Magnetic spark plug for bag filter for ferrite powder
Device for remote connection and remote support for HMI Weintek
Kit for Industry 4.0 for HMI Weintek
Ultrasounds in titanium bars - 40 kHz
Kit for use with abrasive contaminants in the washing liquid
Stainless steel fittings and valves kit ( for parts that are in contact with liquids)
PLC Siemens® S7 1200 - HMI touchscreen Weintek
High pressure washing pump
High pressure rinsing pump
Circulating pump from tank 2 (most clean) to tank 1 (most contaminated)
Interface with the loading and unloading system (robot)
Rinsing by water supply and direct drain outlet
Nebulized rinse from water mains, draining into the washing tank
Tanks emptying pump (2)
Signal tower for indicating system status
A wide choice of external conveyors, with or without lift
Single external station with automatic loading and unloading of baskets/pallets
Automatic external roller conveyor pneumatic lift pos. 3+1+3
Box covering application during automatic loading [E]
Manual box tilter for emptying pieces at the end of the roller conveyor
Increased loading capacity to 250 kg
Increased loading capacity to 500 kg
Stainless steel baskets in multiple sizes to choose
Special drum for pallet support with anti-tilt system
Workpieces positioning /clamping pallet
ACCESSORIES NOTES LEGEND
E: available only in case of automatic loading system of the baskets.