Parts washers catalog
ROUNJET LINE
models
| | | |
| --- | --- | --- |
| | Portata di Carico | Capacità Serbatoio |
| RNDJ 1000 | 60 kg | 400 lt |
| RNDJ 1200 | 60 kg | 500 lt |
| RNDJ 1400 | 60 kg | 600 lt |
ROUNDJET
Turntable parts washer for small and medium sized parts and low cycle time
Roundjet is a rotating table parts washer (transfert type) that enables the washing of small size mechanical parts in a very quick time.
The loading platform is divided into 6 areas: loading, extraction, washing, pause, blowing and hot drying.
By the loading station (the only one "opened"), the table step-by-step rotation enables parts going through all treatment phases up to when parts returned to the initial position for loading operations.
It is possible to use the same machine to wash similar parts thanks to the interchangeability of the positioning supports.
A PLC management enables numberless customisations thanks to a wide range of accessories.
It is notably ideal for operations in robotised isles (positioning precision by +/- 0.5 mm). It can be also realised, on demand, for being used by operators with manual loading and unloading.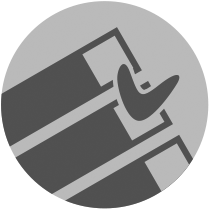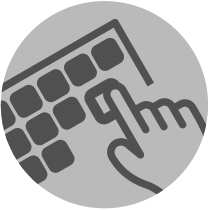 Controls
PLC with color Touch Screen
Industry 4.0 option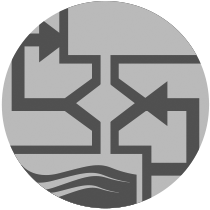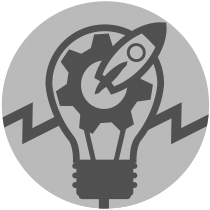 Areas of application
Mechanical engineering, chip removal, foundries, moulding
Surface treatment, pre-painting, paint stripping
Aeronautical / Space Industry
Electronic
Chemical, Pharmaceutical, Medical, Cosmetic, Food
Roundjet parts washer is a step-by-step washing machine on a similar "rotating table" system.
The parts washer consists of: loading/unloading, steam extraction, washing, unloading, compressed air blowing, and hot-air drying.
The rotating table is made up of 6 identical sections each of them having a parts holder in stainless steel and in anti-scratching material.
Roundjet parts washer allows a single parts type to meet the needs of a single parts position for the washing.
However it is possible to wash different parts shapes if the redesigning of the six sections is planned during the project design phase.
It is especially suitable for robotic isles with parts loading and unloading directly by an anthropomorphic robots (positioning accuracy by +/- 0.5 mm).
It can be also designed for manual loading and unloading operations.
What is included in each ROUNDJET
Safety photocell barrier
Siemens® electric power parts
7" color touchscreen display for settings and programs
Box filter made up of 6 Aisi 304 SS vertical filters for pre-filtration of the liquid flowing back into the tank
Aisi 304 stainless steel filter in pump intake
Structure and sheet metal in contact with liquid in Aisi 304 stainless steel
Minimum level switch
Pressure gauge for control of pressure delivered
Template for positioning piece/s
Safety limit switch on door opening
Stainless steel electric pump with special seals
Weekly programming to start heating and deoiler (if installed)
IP65 electrical system, management via PLC touchscreen (DGT V4)
Separate remote-controlled electric cabinet
Heating of the liquid with stainless steel electric heating element
Internal welding bleaching
Tanks accessible from the outside
Stainless steel bottom section load-bearing structure
Aisi 304 stainless steel washing pipelines with professional stainless steel flat nozzles
Drain valves for emptying tanks
Manual water filling valve
What can be added as an accessory
Maximum liquid level control in tank 1 and filling solenoid valve
Demineralizer with mixed resins and conductivity meter
Loading/unloading area photocell barrier system
Centrifugal steam condenser S mobile version [D]
Automatic liquid detergent dispenser, installed in bath 1
External pneumatic oil separator
Bag filter in stainless steel, installed in the bath 1
Magnetic spark plug for bag filter for ferrite powder
Device for remote connection and remote support for HMI Weintek
Kit for Industry 4.0 for HMI Weintek
Kit for use with abrasive contaminants in the washing liquid
PLC Siemens® S7 1200 - HMI touchscreen Weintek
High pressure washing pump
Interface with the loading and unloading system (robot)
Stainless steel Aisi 304 retention tank with drip-catcher
Parts presence/absence sensors
Emptying pump
Signal tower for indicating system status
Workpieces positioning /clamping pallet