Parts washers catalog
UNIX LINE
models
| | | | |
| --- | --- | --- | --- |
| | Washing capacity ( Ø x H ) | Basket load capacity | Tank |
| 80 | Ø 78 x H 54 cm | 100 kg | 240 lt |
| 100 | Ø 98 x H 54 cm | 200 Kg | 270 lt |
| 120 | Ø 117 x H 70 cm | 300 Kg | 350 lt |
UNIX 2B
Rotating basket metal parts washer with two or more stages of treatment
Unix is a system ideal for the automatic washing of small and medium size mechanical parts.
Washing is carried out by the action of upper, lower and side nozzles. The slow rotation of the basket is ensured by a gear motor. A PLC management enables numberless customisations thanks to a wide range of accessories.
In this configuration, parts washers have two separate tanks and carry out both washing and rinsing.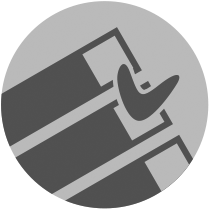 version
LT (heating up to 60° C)
HT (heating up to 80° C)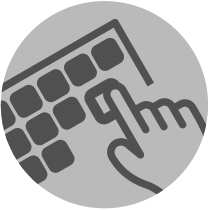 Controls
PLC with color Touch Screen
Industry 4.0 option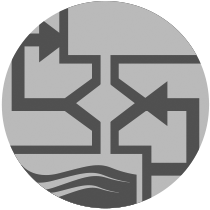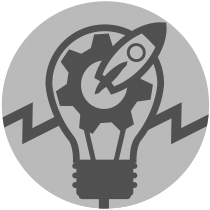 Areas of application
Mechanical engineering, chip removal, foundries, moulding
Surface treatment, pre-painting, paint stripping
Aeronautical / Space Industry
Electronic
Chemical, Pharmaceutical, Medical, Cosmetic, Food
supply voltage
400V 3 PH 50 HZ
UNIX 2B parts washers are suitable for small and medium-sized parts.
The washing cycle, the machine parameters and the process settings can be wholly changed through an intuitive software installed on the touchscreen of the switchboard.
The model features are: two tanks completely separated and independent and each of them equipped with a pump and independent pipes.
A double tank makes possible to join washing and rinsing in the same washer, and a hot-air blowing and drying of parts thanks to the available accessories.
UNIX 2B parts washers are equipped with standard steam extraction to prevent operators from being damaged due to an excessive quantity of steam at the cover opening.
What is included in each UNIX 2B
Timed electric exhaustion of steam
Hatch closure assisted with gas springs and fastening hook
Siemens® electric power parts
4" color touchscreen display for settings and programs
Box filter made up of 6 Aisi 304 SS vertical filters for pre-filtration of the liquid flowing back into the tank
Aisi 304 stainless steel filter in pump intake
Tank border gasket
Structure and sheet metal in contact with liquid in Aisi 304 stainless steel
Minimum level switch
Safety limit switch on cover opening
Aisi 304 stainless steel electric pump with special seals
Weekly programming to start heating and deoiler (if installed)
IP65 electrical system, management via PLC touchscreen (DGT V4)
Heating of the liquid with stainless steel electric heating element
Mechanical rotation of basket via gearmotor
Internal welding bleaching
Tanks accessible from the outside
Stainless steel bottom section load-bearing structure
Aisi 304 stainless steel washing pipelines with professional stainless steel flat nozzles
Drain valves for emptying tanks
Manual water filling valve
HT VERSION
Heat insulation with Aisi 430 stainless steel panels
Safety limit switch with cover opening lock during cycles
Panels under basket with grease and solids collection sump filters
What can be added as an accessory
Maximum liquid level control
Compressed air blowing
Hot air drying with resistor and air blade side channel blower
Demineralizer with mixed resins and conductivity meter
Pneumatic cover opening and closing with two-hand safety control unit
Centrifugal steam condenser S mobile version
Two-hands control for basket rotation with opened lid
Stainless steel Aisi 304 external trolley with drops-catcher, wheels and safety brakes [C]
Additional basket/platform in stainless steel
Stainless steel Aisi 304 additional external trolley
Automatic liquid detergent dispenser
Disc oil separator with dedicated motorization
External pneumatic oil separator
Bag filter in stainless steel
Magnetic spark plug for bag filter for ferrite powder
Idle lower rotating group in stainless steel
Idle upper rotating group in stainless steel [C]
Device for remote connection and remote support for HMI Weintek
Kit for Industry 4.0 for HMI Weintek
Manual washing and blowing with hoses and washing nozzle
80 bar manual washing and blowing with hoses and washing nozzle (both for LT or for HT available)
Kit for use with abrasive contaminants in the washing liquid
Stainless steel fittings and valves kit ( for parts that are in contact with liquids)
PLC Siemens® S7 1200 - HMI touchscreen Weintek
High pressure washing pump
High pressure rinsing pump
Circulating pump from tank 2 (most clean) to tank 1 (most contaminated)
Stainless steel Aisi 304 retention tank with drip-catcher
Upper ramp fastened to the cover
Rinsing by water supply and direct drain outlet
Nebulized rinse from water mains, draining into the washing tank
Tanks emptying pump (2)
Signal tower for indicating system status
Pipes with blade-nozzle in stainless steel 1/8"
Workpieces positioning /clamping pallet
ACCESSORIES NOTES LEGEND
C: the useful washing height is reduced by 130 mm